Short and sweet, this starter toboggan is ideal for an adult and child, the littlest riders, and the smallest loads. Easy to load and travel with, this is the sled that starts a lifelong love of winter. Perfect for snow days and runs to the woodpile.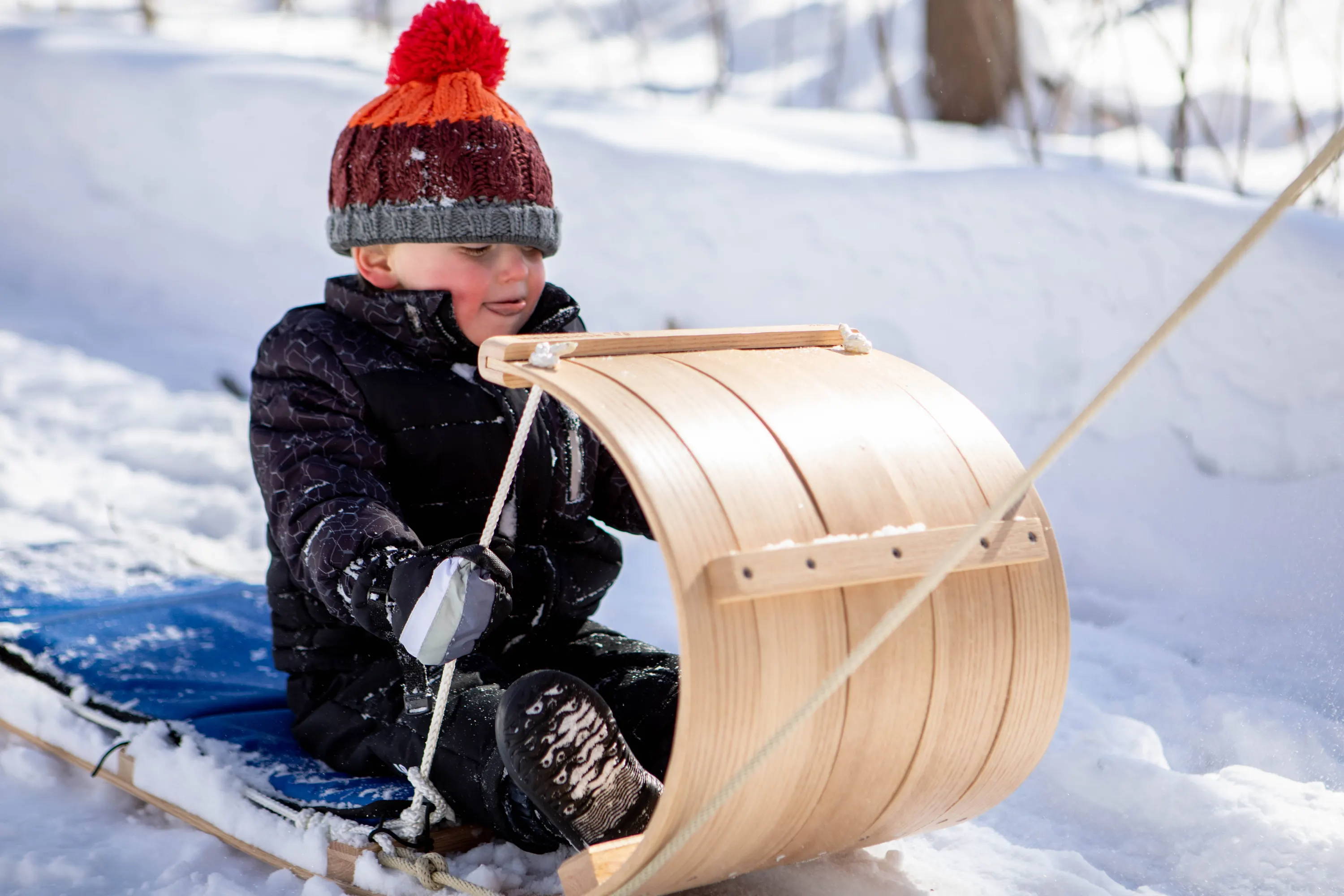 ---
This toboggan fits up to two children or one adult and child.
Perfect for pulling your littles on a winter walk or coasting down your favorite sledding hill.
The Little Classic Wood Toboggan makes winter Fun to all! While maintaining the same durability as our other products, the Little Classic's compact size makes it one of our best sleds for kids. Its lighter weight and shorter length make it much easier to handle when compared to the larger Classic or Family. In short, The Little Classic gives you the complete winter sledding experience in a smaller package.
---
Overall Length (includes curl) is approximately 47 inches
Length of Flat is approximately 36 inches
Width 15.5 inches
Curl Height 15.5
Total weight is approximately 16 lbs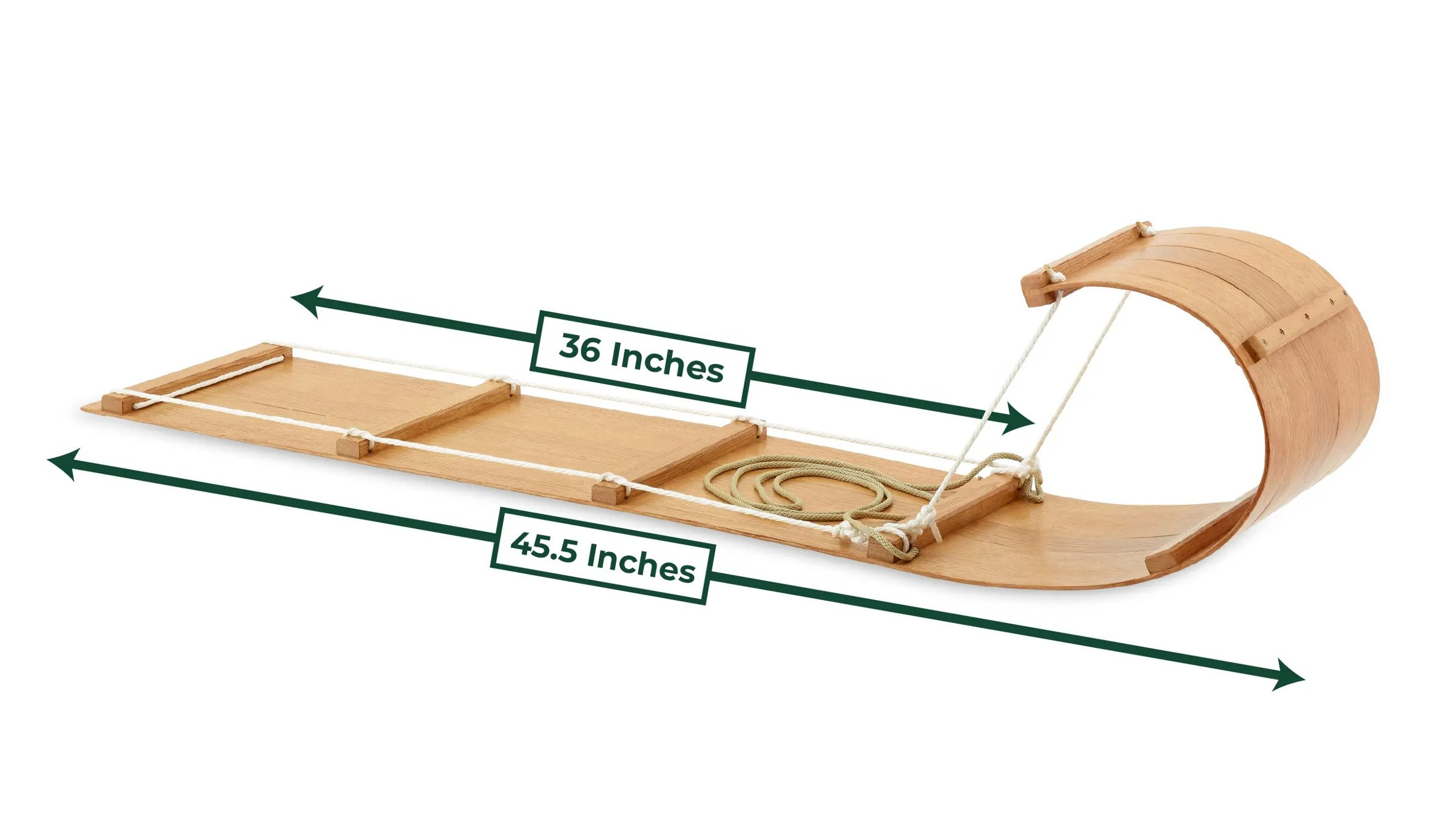 Crafted Responsibly and for a Lifetime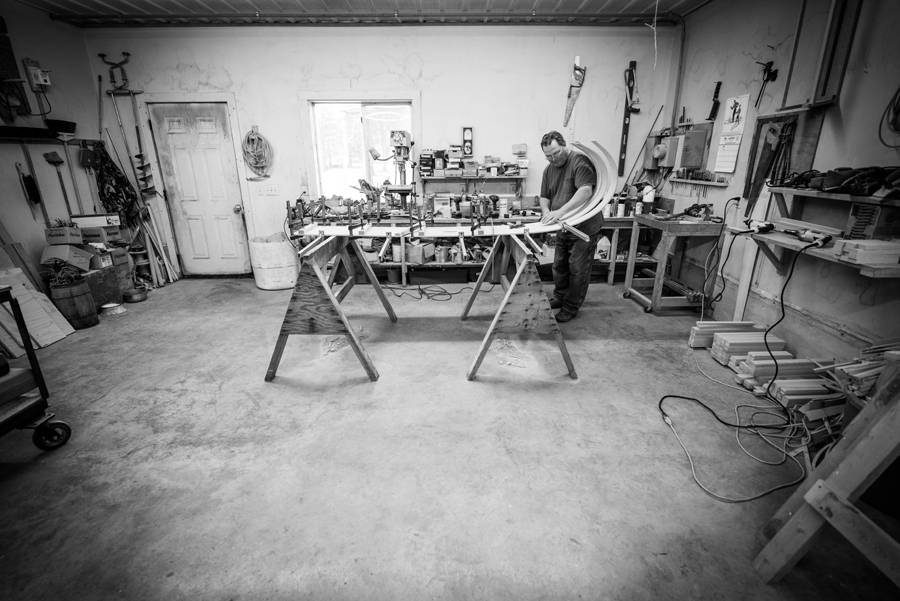 ---
Red Oak is sourced responsibly and purchased from mills.
Over the decades we have developed partners who invest in the time intensive process to hand select "toboggan grade" boards which are above furniture grade. This ensures longevity, bending and beauty.
Why Red Oak? Because of their durability, beauty and natural bending qualities. It was also the preference of the Sled Makers mentor.
---
Full roping included with each heirloom Little Classic.
The pull rope is a soft but strong double braided nylon. Form meets function.
The perimeter tie down rope is a no-stretch polyester that is weather resistant and proven.
---
Natural Finish - Linseed oil used for its beauty, wood preservativatives, and historical legacy of outdoor wood finish.
Shipping
Free Shipping to Lower 48 - Custom Shipping quotes for Canada and Alaska. Over the past decades we've worked really hard to get the best and most affordable shipping for our customers. Shipping large things is hard in the 21st century.