Our Classic Toboggan is a piece of art that is meant to be used! Sustainably handcrafted in Northern Minnesota, USA.
The Classic Wood Toboggan is our most popular recreational toboggan.
It's small enough for an experienced rider to handle by themselves but large enough to share with the family. Featuring the same heirloom design and premium quality as all of our recreational sleds, the Classic Wood Toboggan is built to offer winter fun for generations to come.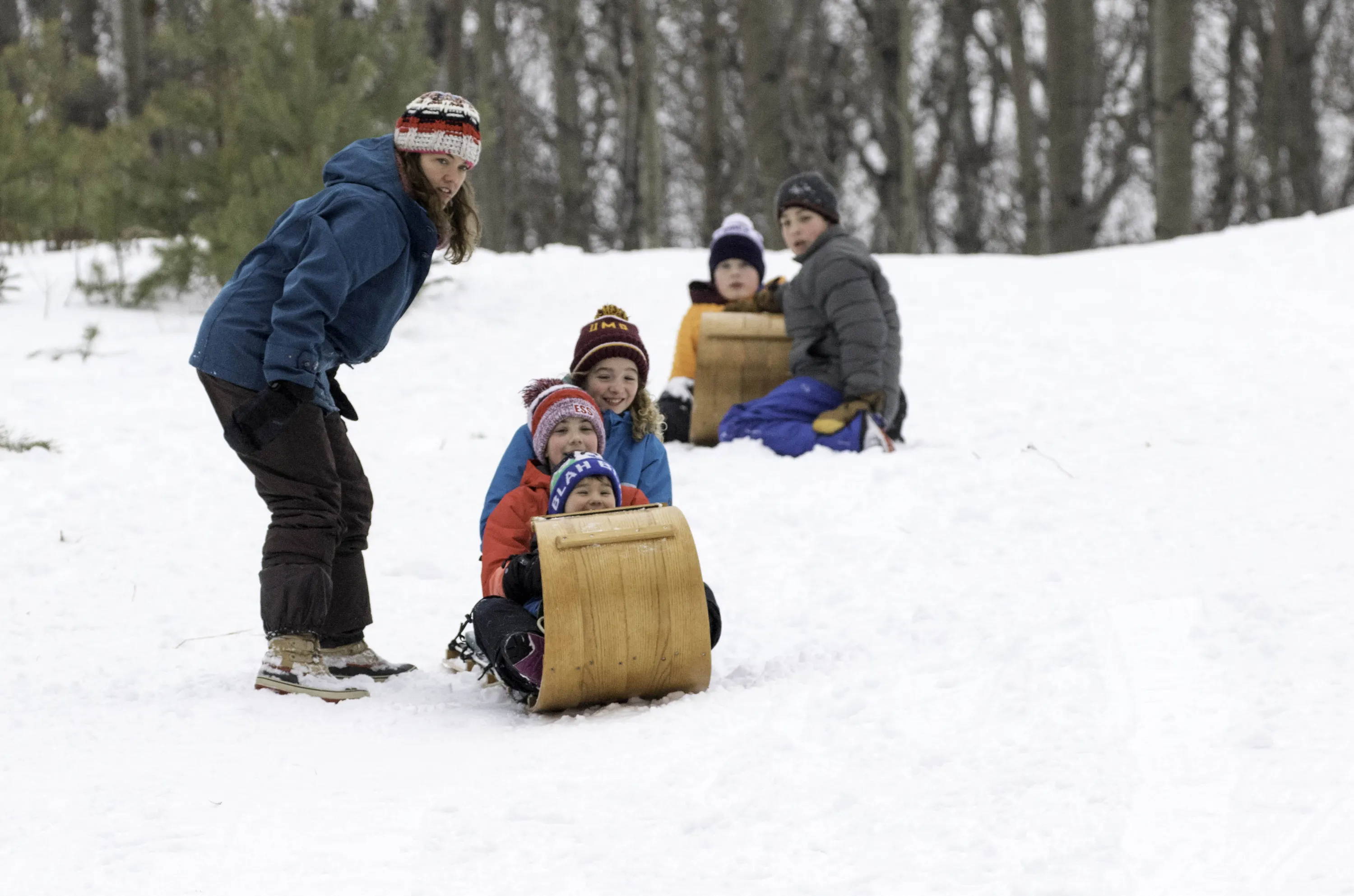 This toboggan sits up to two adults or three children.
Our most popular toboggan designed for downhill sledding and light towing.
A traditional 6 foot toboggan to be handed down after a lifetime of memories.
Overall Length (includes curl) is approximately 64 inches
Length of Flat is approximately 50 inches
Width 15.5 inches
Height (of curl) 15.5 inches
Weight 20 lbs
Our Classic Wood Toboggan is a Piece of Art That is Meant To Be Used!
"As an avid seeker of experiences for my family, love for winter, design and quality, I have been beyond inspired and appreciative of our Northern Toboggan sleds. My husband and I purchased one for each of our snow and thrill-seeking sons with their last names etched into the sleds. The memories we have created are priceless. I find myself squinting into the future with a smile because I can see my sons enjoying sledding with their families one day, passing down the experiences and sense of life that these heritage pieces have brought us. Northern Toboggan has become one of our favorite heritage brands that has enriched our winters as a family."
Christine M.

Made to last generations. Our customers are in it for the long haul.
Crafted Responsibly and for a Lifetime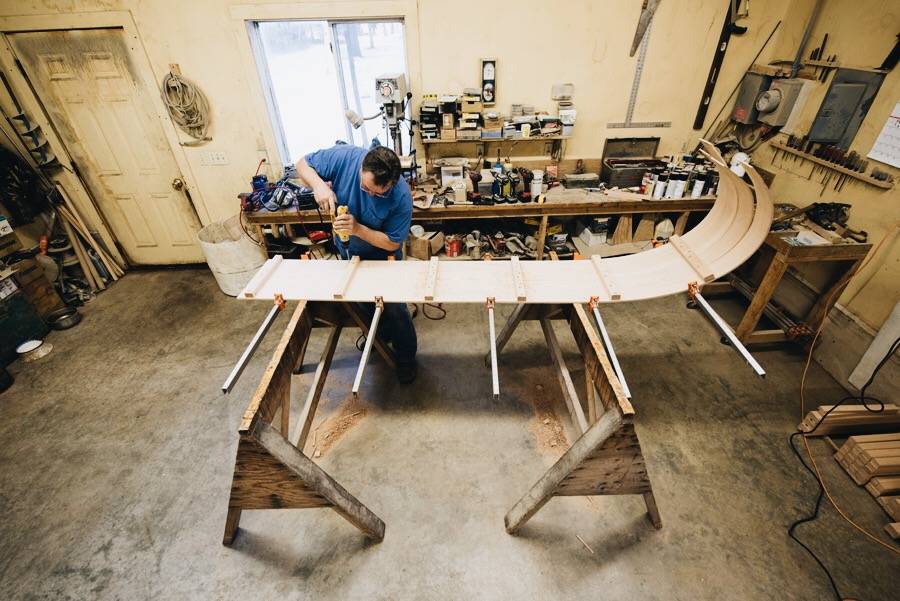 Why red oak? Because of its durability, beauty and natural bending qualities. It was also the preference of the Sled Maker's mentor.
Our red oak is sourced responsibly and purchased from mills who we have developed partnerships with over the decades. They invest time in hand selecting "toboggan grade" boards for us which is the highest level of grading in the wood industry.
Full roping is included with each heirloom toboggan.
The pull rope is a soft but strong double braided nylon.
The rope around the perimeter of the toboggan is a low-stretch polyester that is weather resistant and proven to last.
A natural looking finish is achieved through using a linseed oil based coating. This is preferred for its beauty, wood preservative qualities, and historical legacy as an outdoor wood finish.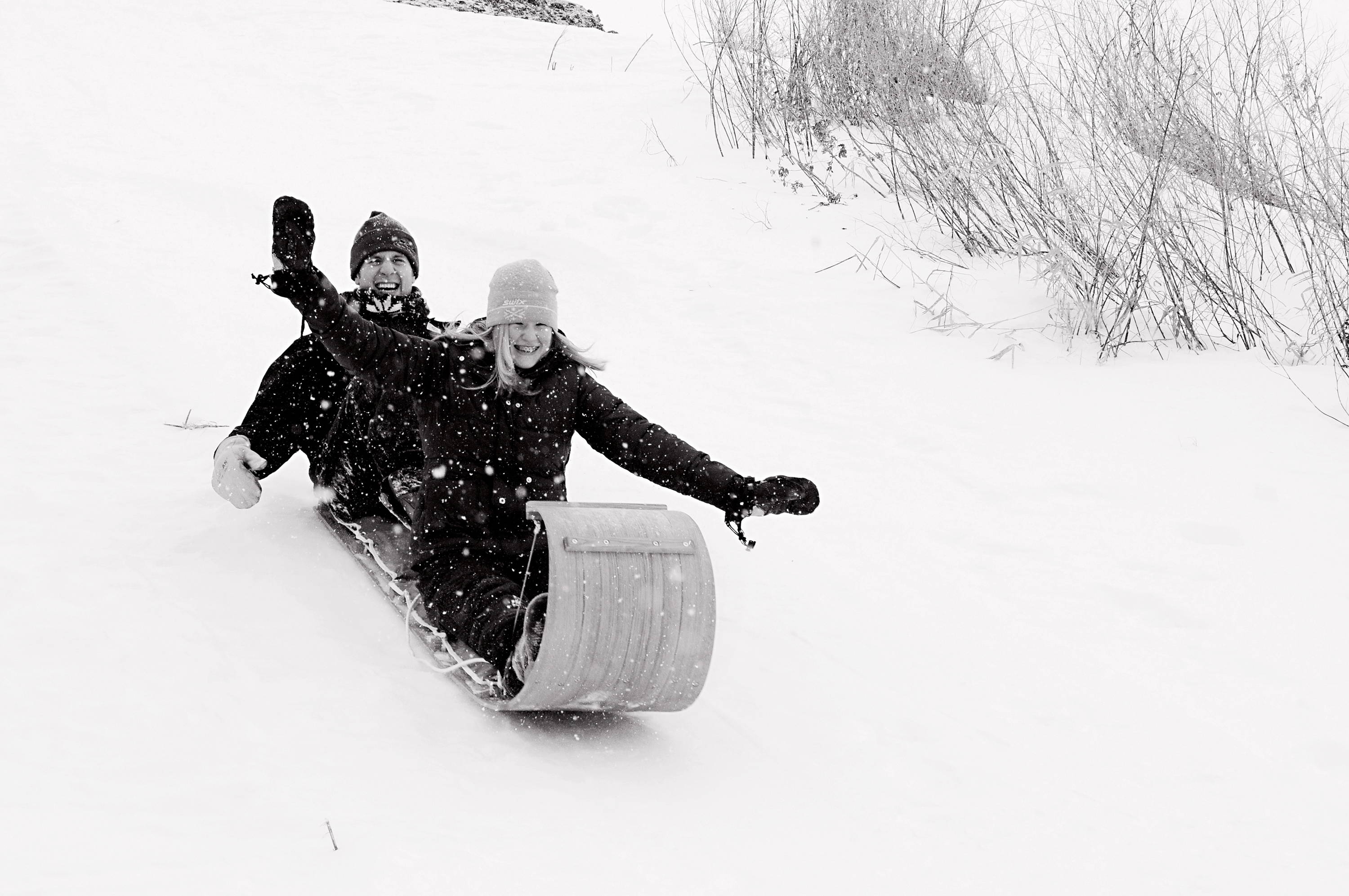 Our Traditional Steam Bending
We keep in mind that each piece of wood is unique. Each will bend and flex differently requiring true craftmanship.

This steam bending technique has been passed down for generations.