Gallery
Description
Materials and Dimensions
Reviews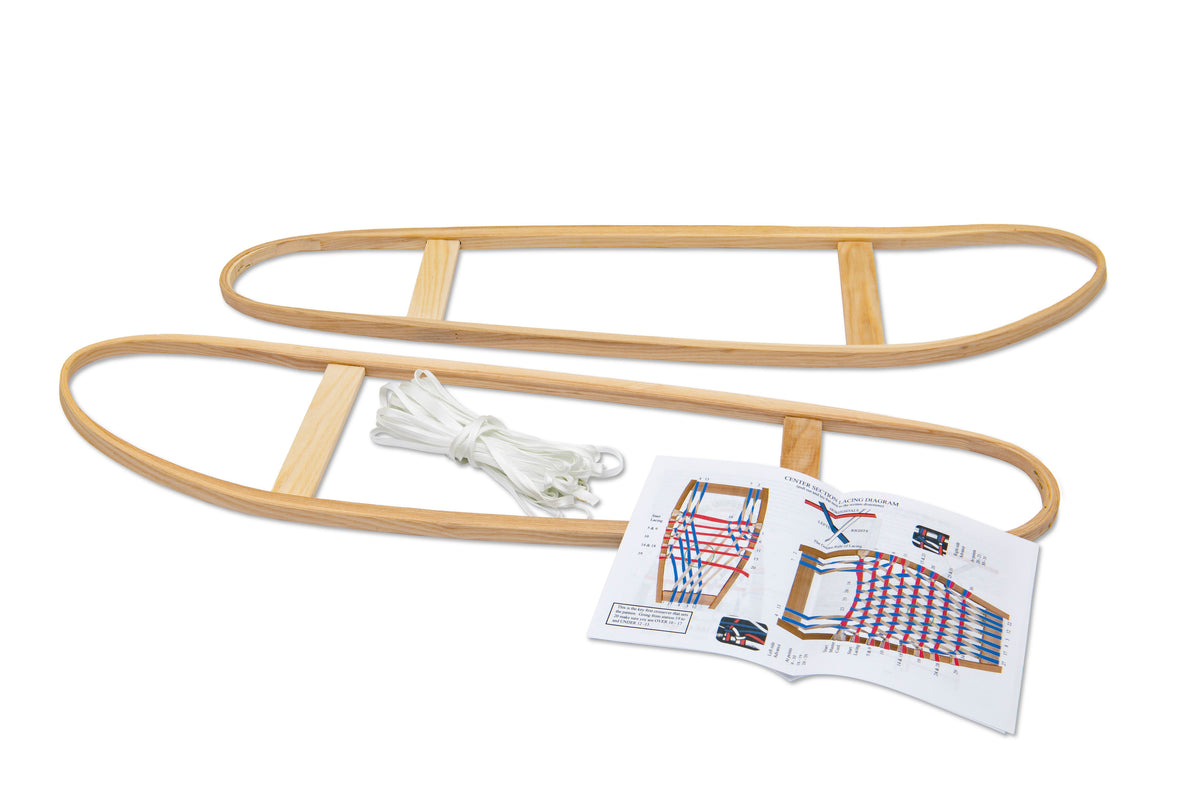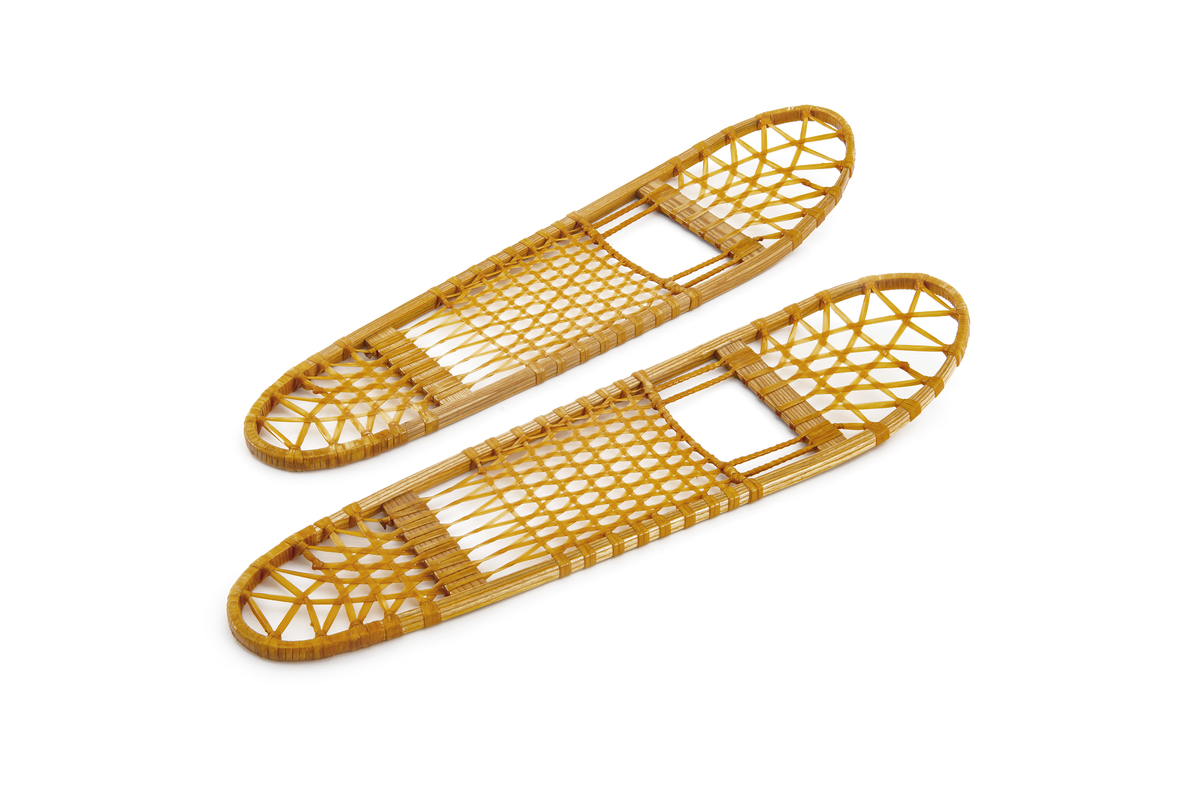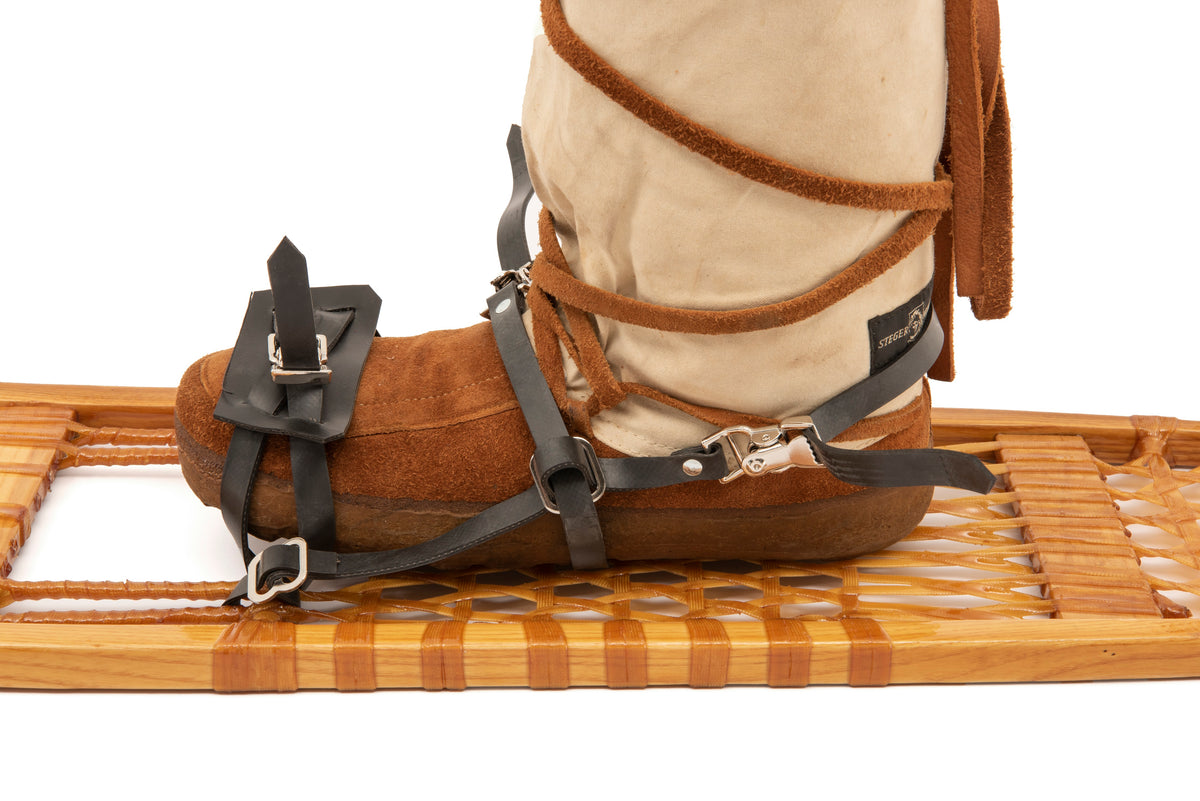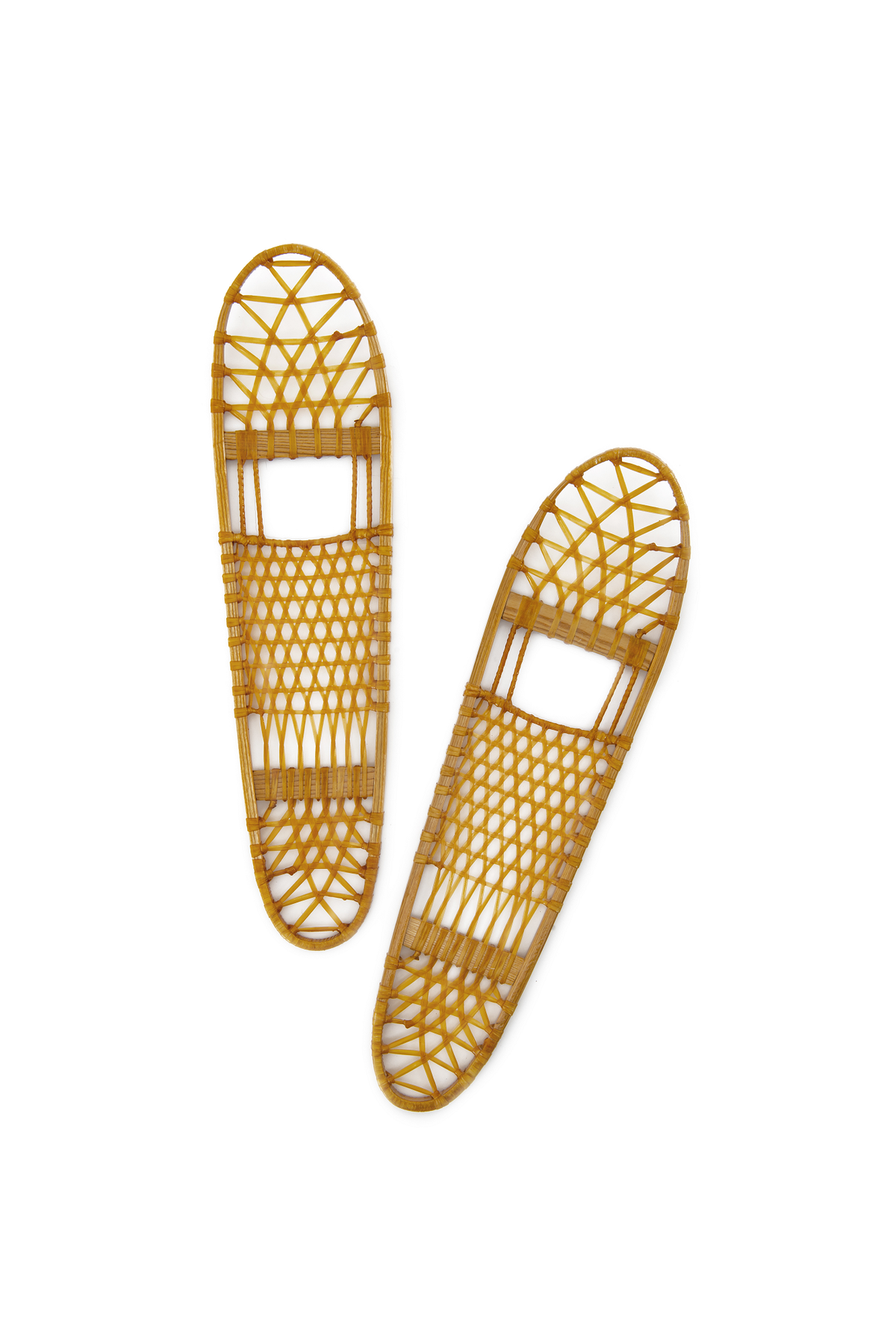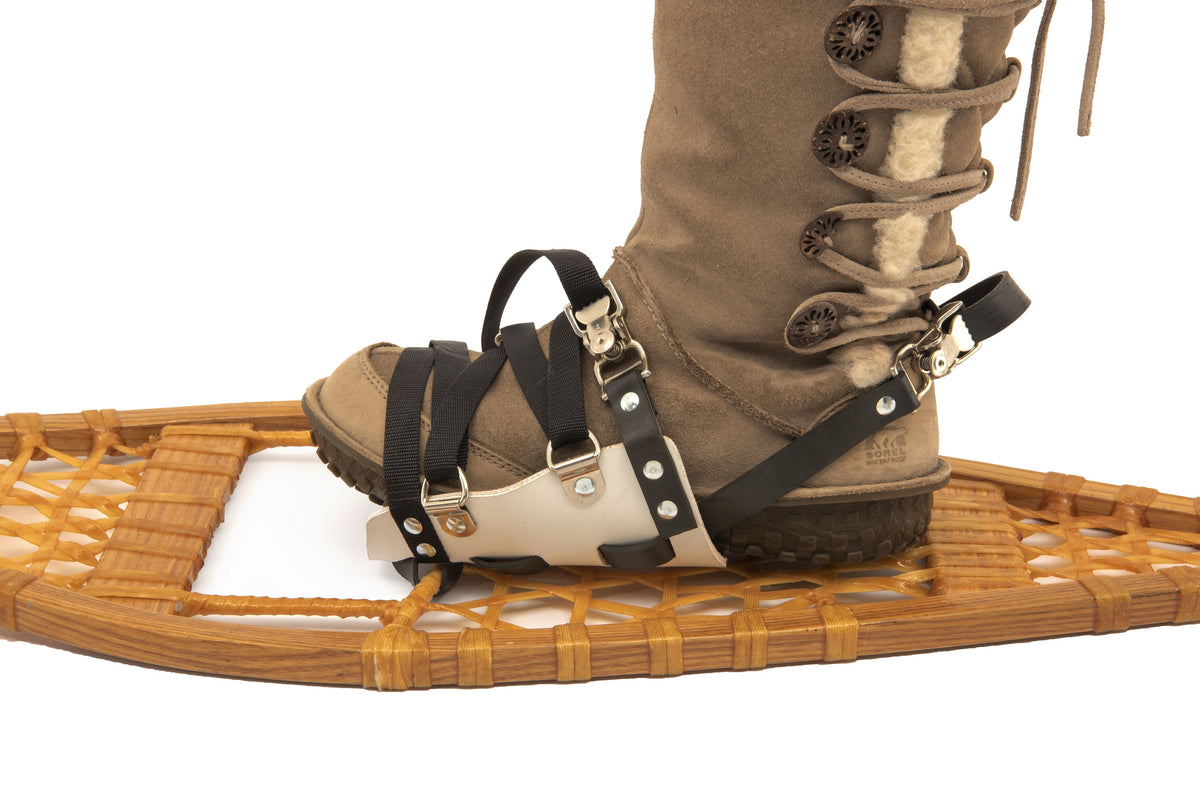 NTCo's wooden snowshoe line is one of our newest. Processed, steam-bent, laced and dipped all by hand. Our beautiful designs are the product of a thousand years research and development.
The Green Mountain Snowshoe fine example of the traditional and
much-loved New England mountain snowshoe. These Green Mountain (or
modified) bear paws are quite oval, rounded at both ends with a slight
lift to the toe. With these snowshoes, it's harder to walk long
distances than with pointed tail snowshoes. But what they lack in
endurance, they make up in versatility. Ideal for outdoor work projects -
surveying a toboggan slope, orchard pruning, watching your trap-line,
or navigating dense brush. Anywhere you need to turn and maneuver. With
their soft edges, these snowshoes are popular as expedition spares,
carried on the back of a pack or tied to your sled.
Snowshoe kits include:
ash frames ready to lace
our TechDeck nylon lace
complete instructions with color lacing diagrams
Size : 10" x 36"