Originally made to be pulled by a team of dogs, these sleds are equally at home behind a snowmobile, ATV, or side-by-side. The beautiful slow curl design glides easily over brush and debris. The hardy red oak construction allows for the toboggan to be oiled and re-finished as it sustains wear. In addition to an extra foot of length, this Towing Toboggan offers another 2 inches of width compared to the 10-foot version. The additional space allows for more passengers and equipment making it ideal for long hunting trips and full-family expeditions.
Gallery
Description
Materials and Dimensions
Reviews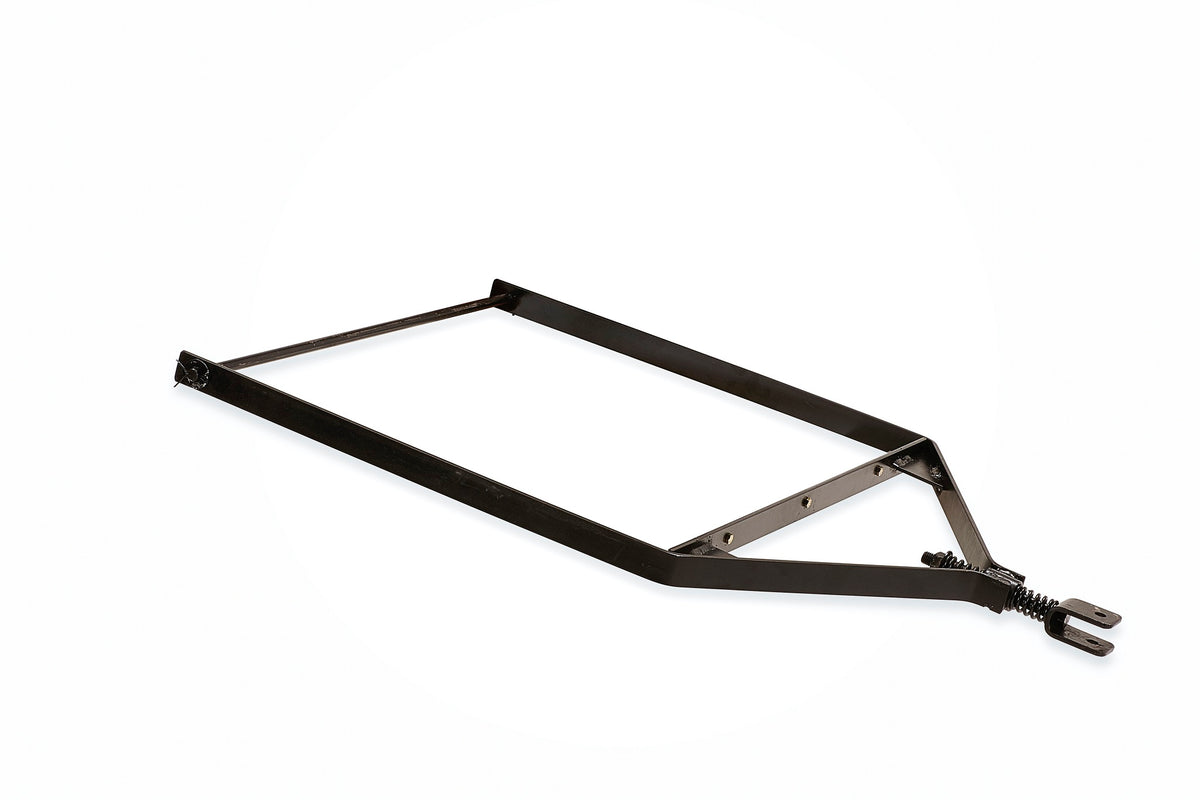 The Towing Toboggan traces its ancestry from Northern Manitoba, across Saskatchewan, and up into the Yukon. Some historians believe that the timeless slow-curl design of our freight toboggan was first introduced to the region by French Canadian pioneers who used these toboggans as trapping sleds. The locals recognized the way these sleds easily glided over brush and debris, shedding snow and protecting heavy loads from damage on the trail.
The 11-foot towing toboggan is slightly larger than our 10-foot model, offering increased length and increased width for towing larger and heavier packages. Weighing 96 pounds these freight toboggans can still be pulled by a larger team of dogs, although most of our customers prefer a snowmobile or an ATV.
It's true, times have changed since the pioneer days, but folks in the northern part of Canada remain some of our best customers. They prefer our "non-disposable" oak boards over any fiberglass or plastic freight sleds because they often last generations of hard use, not just a season or two. Some of them have been using the same toboggan for 20 years. That's why we continue to use only the highest quality materials in our time-tested process. Enough of our customers depend on these old snow sleds for their livelihood, so we can't afford to cut corners.
Over the past decade, these types of heavy-duty sleds have become increasingly popular in the more southern parts of the continents. Winter enthusiasts on the east coast and across the central United States have started to recognize the value of a sturdy wood towing toboggan for all kinds of different applications. For utility, it can haul just about any type of equipment you can think of. For winter fun, the towing toboggan can be easily converted into a backwoods snow sleigh, hauling family and friends along trails and across open fields. Because we only use premium materials to make our toboggans, the hardy red oak can be oiled and re-finished as it sustains wear, keeping it fresh for years and years of use. Whether you are spending the day ice fishing, a weekend up at the cabin, or just an afternoon joyriding with friends, the Fully Rigged towing toboggan promises to be a stand-by winter companion.
Materials:
Red Oak
Stainless steel wire
Stainless steel hardware
White braided Dacron roping
Dimensions:
13 foot red oak boards
10.5 feet from tip to tail
9 feet along the flat
20 inches wide
96 lbs