Gallery
Description
Materials and Dimensions
Reviews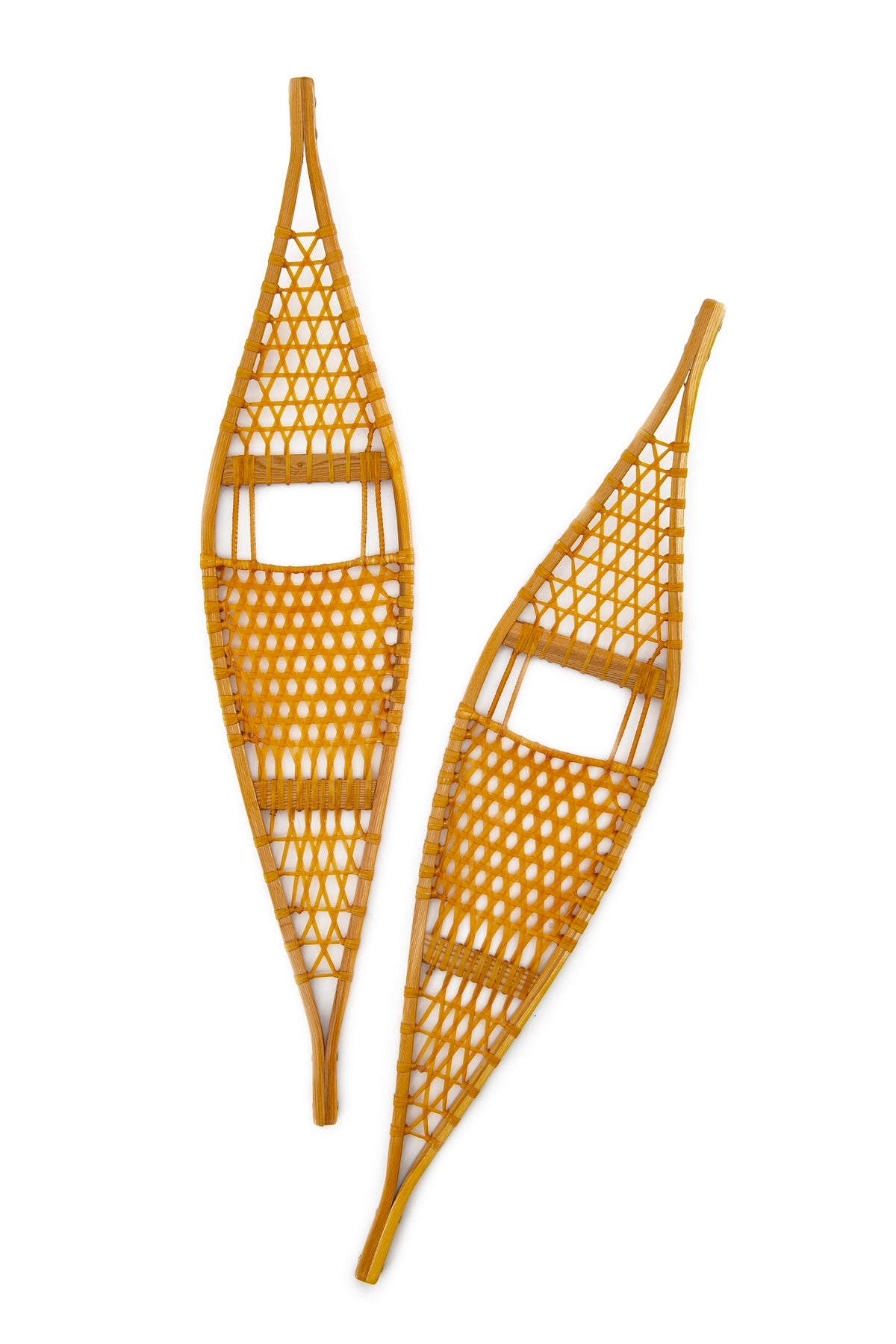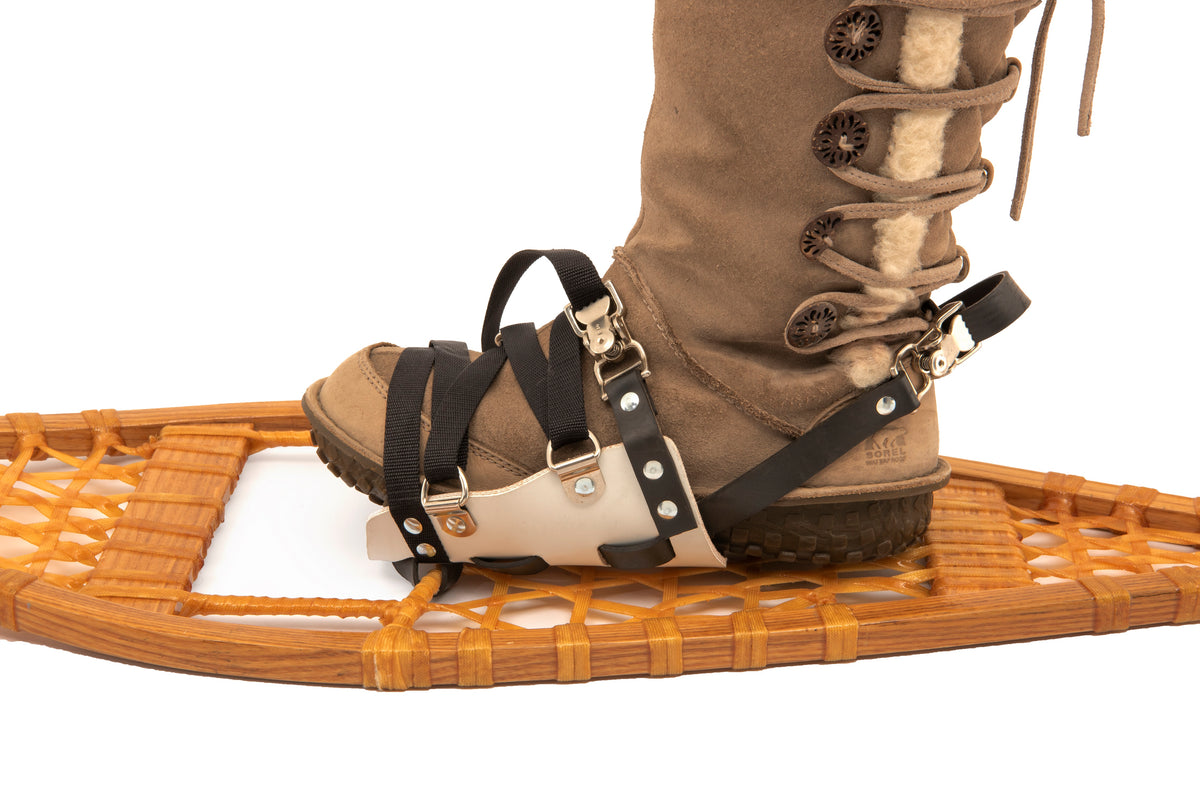 Build your own wooden snowshoe with NTCo's Snowshoe Kit. NTCo partners with Country Ways, a long time steward of traditional outdoor kits and supplies. We craft the wooden frames and get supplied both printed and digital guides for assembling your own kit!
Of all the many shapes we could make, we feature and recommend the Ojibwa, with its pointed tail, highly efficient pointed toe and 'nesting' shape. This beautiful design comes down to us from thousands of years of challenge and survival. It is strongly preferred by Canadian and US snowshoers and winter guides as the top design for beginners to start on, best for general day trips and for serious expeditions.
On Ojibwas you can be an expert in 20 minutes, without lessons, prior experience or special gear. For all snowshoe walking, your snowshoes need pointed tails-reliable rudders trailing lightly, keeping your shoe aimed straight ahead, assuring that your shoe will come down exactly where you intended.
Rounded tails can skitter in their tracks and can come down well off-center or even on top of the other shoe. With round-toed shoes, you often have to lift up and then step forward-and still the front can fill with snow and trip you. The Ojibwa's pointed-toe acts like a boat's bow moving easily through the snow, letting you move your foot straight ahead in a natural and much easier motion. The pointed toe is much easier in brush. YOU aim the shoes where you want to go-through brush and grass and between saplings. Ojibwa toes lay grass and plants aside (they don't mow them down)-easier on the plants and less work for you. Ojibwas 'nest.' At each step, the inward curves near toe and tail nest with each shoe's middle. Thus your walking stride is natural and comfortable, with your feet neither forced wide apart nor stretched out front-and-back.
Available in sizes Youth, Small, Medium, and Large.

Snowshoe kits include:

ash frames ready to lace
our TechDeck nylon lace
complete instructions with color lacing diagrams